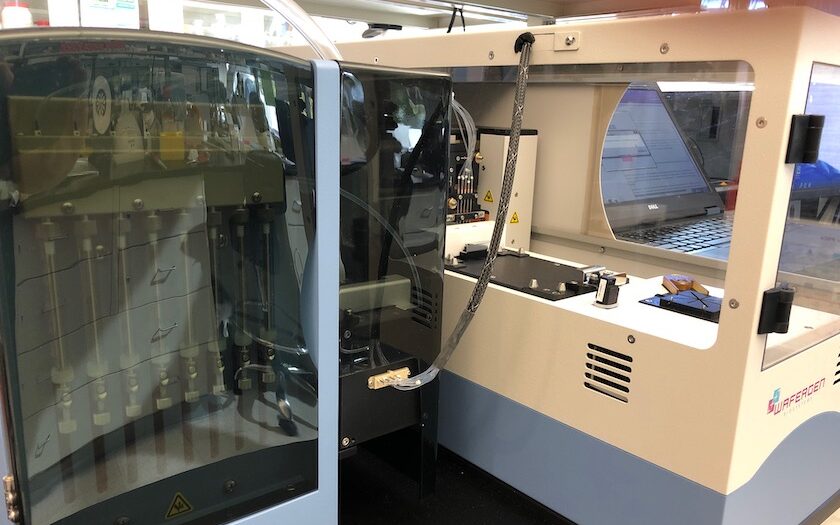 Overview
The ICELL8™ Single-Cell System is a revolutionary platform with the ability to isolate thousands of single cells from up to 8 samples per chip, and to prepare libraries containing unique barcodes for each individual cell of interest for next-generation sequencing. We are pleased to offer start-to-finish service with our partners at the Center for Functional Genomics (CFG).
Product or Service Inquiry
Have a question or interested in purchasing? We are happy to help!