Primary and iPSC-derived Retinal Pigment Epithelium (RPE) Cells
---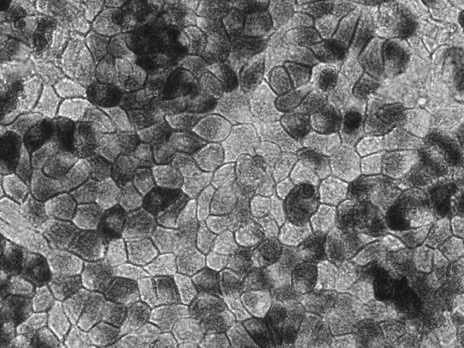 Types
1) Primary RPE cells from human cadaver eyes
2) Human iPSC-derived RPE cells
Media
RPE medium is available for RPE cultures (500 mL)
Delivery
Ships as frozen vials or live cell cultures.
---
Overview
Our team of experts at the Neural Stem Cell Institute has created new ways to culture human adult RPE cells direct from cadaver eyes. We supply these human adult cobblestone polarized RPE cells, a valuable model of native RPE used to study health and disease states.
We use a robust, reproducible method to make retinal pigment epithelial (RPE) cells from human pluripotent stem cells (PSCs). RPE cells can be used to study physiology, disease phenotypes and drug screening. 
Product or Service Inquiry
Have a question or interested in purchasing? We are happy to help!