MACSQuant® VYB Flow Cytometer
---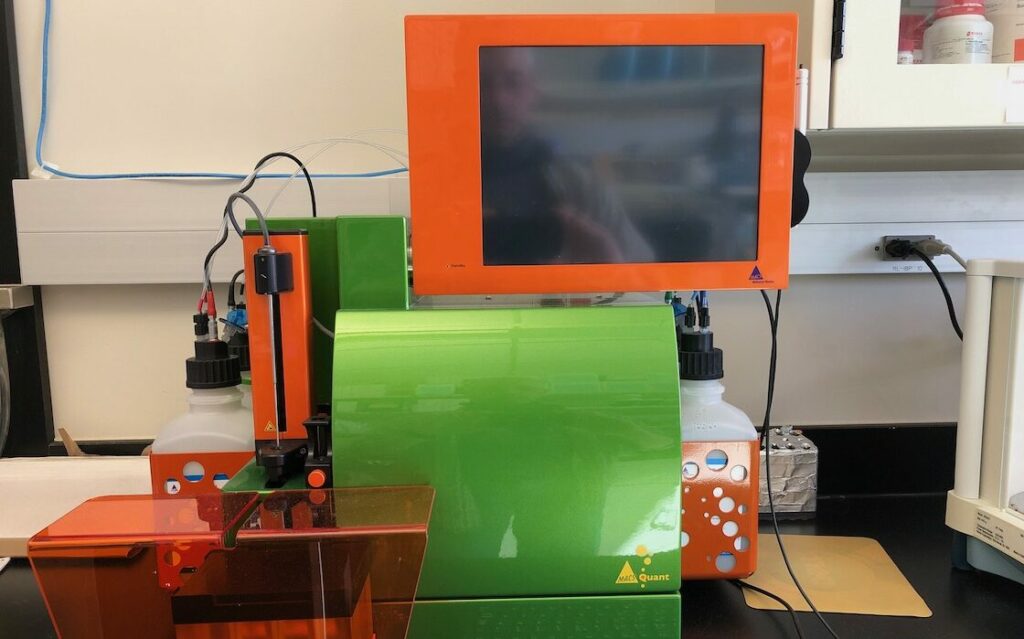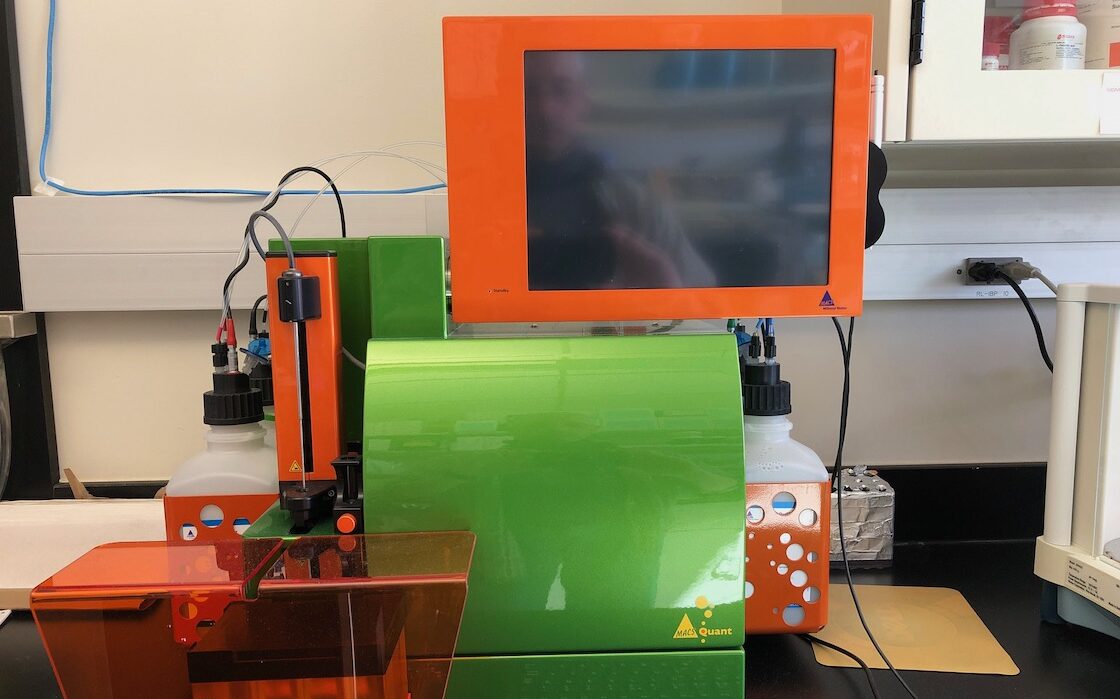 Overview
The MACSQuant X is a compact flow cytometer that provides maximum speed and reliability in high-throughput screening. Our expert technicians provide reliable results and excellence while handling high-throughput flow cytometry.
Optical Features
The MACSQuant X is equipped with three lasers that provide the ability to analyze up to 9 parameters (FSC, SSC and seven colors (4-blue, 2-red, and 1 violet). It can efficiently perform sample labeling and sensitive 7-color flow analysis in a fully automated fashion.
Cell Enrichment
Rare cell populations can be reproducibly enriched using the integrated MACS Cell Enrichment Unit before analysis.
Product or Service Inquiry
Have a question or interested in purchasing? We are happy to help!