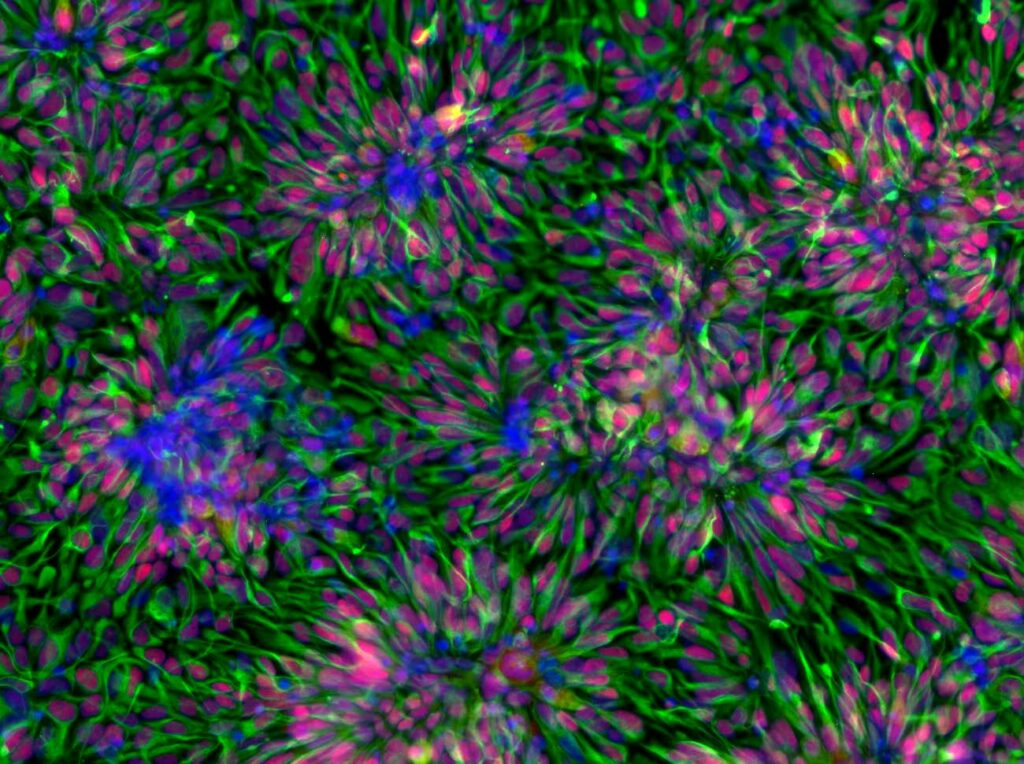 Fluorescence image of iPSC-derived NPCs immunostained for Nestin (green) and PAX6 (pink) and stained for the nuclear marker DAPI (blue). Image provided by Dr. Shona Joy.
---
Overview
We supply iPSC-derived Neural Progenitor Cells (NPCs) that can be studied in the progenitor state or as they differentiate into neural cells. Our NPCs are patterned towards cortical fates, and differentiate largely into cortical neurons. These include NPCs with MAPT mutations and isogenic controls.
We are also happy to provide custom NPCs patterned to striatum (medium spiny neurons) or to other brain regions.
Product or Service Inquiry
Have a question or interested in purchasing? We are happy to help!